Interior Design Program
About Interior Design
Interior designers create the environments in which we live, work and play. They work with residential and non-residential spaces and generally specialize in one or the other. They understand the fundamentals of design and its technical development in drafting, computer-aided design, presentation and interior construction. Interior designers must also have knowledge regarding lighting and building systems and federal, state and local building codes.
Interior designers are integral to any such project and should be involved early in the building and planning process. Before beginning a project, the interior designer meets with a client to determine the intended use of space and learn about the client's tastes. Interior designers prepare drawings and specifications for interior construction and work closely with architects and builders. They design lighting and interior details, coordinate colors and select furniture. They also plan additions and renovations.
The College of Visual Arts and Design at the University of North Texas offers undergraduate and graduate degrees in interior design through the Department of Design. Our faculty members have years of experience, both national and international, as independent designers, consultants and architects. As a student in the Interior Design program, your coursework will focus on computer-aided design, lighting, design for special populations, green and sustainable design, and the history of furniture and architecture, among other subjects.
Many graduates of UNT's interior design program work as designers with established design and architectural firms or own businesses. Teaching interior design at the college level may require an advanced degree.
Admission to the B.F.A. in Interior Design Program
Entering students interested in pursuing a major in the Design Department in the College of Visual Arts and Design are classified as pre-majors. To be admitted to the interior design major (and to be eligible to enroll in advanced art courses), a pre-major must meet all the following requirements.
Completion of at least 30 hours of college courses, including the following, with a grade of C or better.
ART 1600 - Foundations: Perception and Translation
ART 1700 - Foundations: Space (Physical, Temporal and Virtual)
ART 1800 - Foundations: Narrative and Representation
ART 1900 - Foundations: Systems and Transformations
ADES 1625 - Introduction to Interior Design
ADES 2630 - Drawing for Interior Design
And one of the following.
ART 2350 - Art History Survey I
ART 2360 - Art History Survey II
ART 2370 - Art History Survey III
Portfolio review
Submit a portfolio for the Entry-Portfolio Review based on work completed in ADES 2630 and pass the review.
GPA requirements
Have a minimum 2.50 GPA from ART 1700, ART 1800, ADES 1625 and ADES 2630.
Have a minimum of 2.25 UNT grade point average.
Interior Design M.F.A. Program
The M.F.A. in Design with a concentration in Interior Design, ID M.F.A., in the College of Visual Arts and Design at the University of North Texas prepares students not only to meet but to define and re-invent solutions for the fundamental challenges that impact the interior design profession in an increasingly changing world.
The curricula in the M.F.A. program are designed and being taught to help future educators and designers to develop the conceptual, aesthetic, analytical and technical skills necessary to achieve their career goals. The M.F.A. is a terminal degree in this field that qualifies graduate candidates for an academic career. The M.F.A. is a "post-professional" program for individuals primarily interested in a career in teaching at the university level. Accordingly, the M.F.A. program focuses on a pedagogy sequence and research methods while formulating graduate students' research agenda.
At the end of the graduate program, our students should be well prepared to re-enter the profession with a specialized focus, or, if the minor in pedagogy is selected, in the field of interior design education in the university environment with identified areas of design research necessary for growth and tenure at the university level. As the world evolves from an economic model based on the production of products to one that will require the production of ideas, our graduates will be uniquely positioned to become the kinds of leaders in research, education and project management that our new, globally interdependent economy will demand.
Earning an M.F.A. in Design with a concentration in Interior Design prepares graduate candidates to advance their careers into leadership and management positions in academia and public or private sector organizations. Career opportunities for UNT ID M.F.A. graduates include the following.
Interior design educator at the university-level
Research and design consultant
Interior design specialist in private and public organizations
Attributes of Strong M.F.A. Candidates
Candidates for the M.F.A. program in Design with a concentration in Interior Design must meet the following minimum qualifications.
Hold an undergraduate degree in interior design, architecture, or another closely related field.

Have two years of professional, full-time experience after receiving a bachelor's degree education as an interior designer.
This graduate program is designed to help people with significant professional experience as interior designers who wish to teach at the university level.
This may be the program for you if you want to improve your abilities to:
understand pedagogy for effective teaching
identify and develop a concentrated area of study, focusing on a specific topic in interior design and its related fields
expand your body of knowledge and contribute to knowledge exchange
demonstrate effective writing and presentation skills
investigate design solutions through research
review literature related to your specialty
comprehend appropriate research methodologies
analyze and synthesize new information from diverse sources
exercise critical thinking to create new ways of understanding
understand the potential impact of research on individuals, groups and society
build positive relationships between academia and the profession
Contact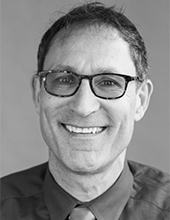 Hepi Wachter
Chair, Department of Design
Undergraduate Program — Interior Design
Professor, Interior Design
940-565-3621
CVAD.Design@unt.edu
Art Building, Room 230