Art Building Hours
2022 Spring Schedule
For information about after-hours student access, please visit the CVAD News and Views web page for After-hours Student Access to the Art Building.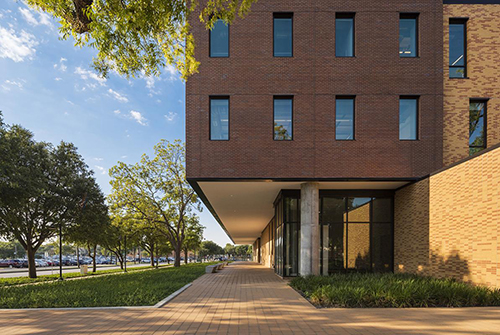 Regular Hours
Through May 13
Monday–Thursday: 6:30 a.m.–10 p.m.
Friday: 6:30 a.m.–5 p.m.
Saturday: 9 a.m.–5 p.m.
Sunday: noon–10 p.m.
CVAD IT Services
Student Computer Lab — Art Building, Room 375
Note: Reservations are recommended for social distancing, and those with reservations have priority over walk-in users. More information can be found on the CVAD IT Services website.
Regular Hours
May 16–Aug. 12, 2022 | Opens for Fall 2022 on Aug. 23
Monday–Friday: 8a.m.–5 p.m.
Saturday–Sunday: Closed
CVAD Fabrication Lab
May 16–Aug. 12
Monday-Friday, 8 a.m.–5 p.m.
CVAD Photo Documentation Service
Closed for Summer 2022
CVAD Galleries Hours
CVAD Gallery: Tuesday-Saturday: Noon–5 p.m. | Thursday: Noon–8 p.m.
Cora Stafford Gallery: Tuesday-Saturday: 1–5 p.m. during exhibitions.
Paul Voertman Gallery: Open during regular hours of the Art Building.
News and Health Updates 24/7
Please continue to check the UNT Health Alerts web pages for updated information.
UNT Buildings
Visit the UNT Facilities Services website for normal operating hours of all UNT buildings: Building Hours | Facilities.
Holiday Schedule
For official university holidays, refer to the official UNT System Holiday Schedule.
2021-22 Academic Calendar
2022-23 Academic Calendar
Spring, Summer 2022 • Days the university is closed
Martin Luther King Jr. Day: Jan. 17, 2022
Memorial Day: May 30, 2022
Independence Day: July 4, 2022
Floating Holiday: No floating holiday provision for FY22
Note: Should you need a reasonable accommodation because of a disability to fully participate in a CVAD event, please contact the CVAD Dean's Office, cvad@unt.edu, 940-565-2855. Please make the request as soon as possible to allow sufficient time to arrange the accommodation.