IADS Career Information
We grow creatives!
What can I do with an IADS degree?
IADS Internship Program
Professional Development
Contact Information
We grow creatives!
Shifting trends in our culture and society now require students entering the professional workforce to be creative in their approaches to business, communication, critical thinking, collaboration/team building, and problem-solving. The B.A. in Interdisciplinary Art and Design Studies program prepares students to apply interdisciplinary thinking with career competencies, strategic management, and marketable skills that lead to career success. In addition to being a degree that champions flexibility, IADS students are encouraged to engage in professional opportunities such as service-learning, community engagement, and internships that place their professional skills and interests in context. These hands-on activities prepare students to confidently pursue their career goals with the tools necessary to be active contributors in the creative economy.
What can I do with the IADS Degree?
The IADS degree is particularly useful for students wanting to enter a multiplicity of art- and/or design-related careers. Many of these careers require an interdisciplinary understanding of art and design practice, creative entrepreneurship, and the development of a portfolio of professional experience that can be applied to other fields, including art law, non-profit arts organization director, digital image management, gallery owner, instructional designer, visual merchandising and product development, auction house operations, and sales. Combining the IADS degree with a strategically chosen minor and internship will go far toward preparing for one of these careers.
Our alumni have found exciting ways to put their IADS degrees to work. Several alumni work in galleries and design firms, some have gone on to graduate school, and others have pursued creative entrepreneurship — one IADS alumna designs t-shirts worn by rock stars!
IADS Internship Program
Internships are an important part of academic preparation and career readiness. All IADS majors are strongly encouraged to complete at least one internship related to their professional goals prior to the end of their studies. Internships and volunteer opportunities within the art, design, and cultural sectors set IADS majors apart, create a sense of self-ownership in one's professional life, and provide the necessary work experience to develop career competencies and connections within the field. Professional Internship Confirmation Form
Funds for Unpaid Internships
For Arts Management and Open Track majors: Have you found an internship, but it's unpaid? We understand that many internships are unpaid, which makes it difficult for students to afford to participate in these pivotable career boosters. Thanks to a generous donor, the IADS Arts Management and Open Track students are now eligible for up to $1,800 in financial support for a one-semester unpaid internship that is completed as part of the IADS degree requirements or as an advanced art elective.
To apply for the IADS Unpaid Internship Fund, please email Professor Heid Strobel for more details.
Career Center Assistance for Internship Opportunities
Additionally, the UNT Career Center connects with employers and communicates both on- and off-campus internship opportunities. More information regarding current openings for internships may be found on the UNT Career Center's website. CVAD students and alumni may use the services of the UNT Career Center for their lifetime. Read more about the UNT career coaches for CVAD students on the CVAD Career Center Resource page.
Intern Student Profiles
Check out profiles of recent interns and their work on the IADS Internship program web page!
IADS Professional Development Fund
Preparing for a career in art and design often requires much more than simply acquiring a degree. Studies have shown that art and design alumni greatly benefit from the necessary professional networks and support structures within the field that lead to career success. In order to support IADS students in the arts management and open tracks to be prepared for their individual career interests, the IADS Professional Development Fund is now available, as a result of a generous donor, to provide resources for career development needs.
So, whether it is a student membership to a professional organization, a trip to a professional or academic conference, a study abroad opportunity, or a workshop that provides professional training, the IADS Professional Development Fund provides resources to build support that will last for years to come.
To apply for the IADS Unpaid Internship Fund, please email Professor Heid Strobel for more details.
UNT Career Center
The UNT Career Center oversees approximately 3,500 jobs on campus and more than 8,500 off campus. Read more about how to find jobs, career coaching for CVAD students and more on the Resources web pages especially developed for CVAD students.
Contact Information
Currently-Enrolled Students
Undergraduate Program Coordinator, IADS
Associate Dean, Academic and Student Affairs
Office of the Dean
Professor, Art History
940-565-4777 | Heidi.Strobel@unt.edu
Art Building, Room 101L
Future Students
Students who have not applied to UNT or enrolled yet, please visit the CVAD Curriculum Guides for Undergraduates and Minors web page or contact us by sending an email to Kevin Contreras.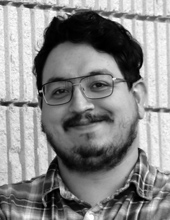 Kevin Contreras
College Recruiter, Student Success Center
Office of the Dean
940-565-4206
Kevin.Contreras@unt.edu
Art Building, Room 220C