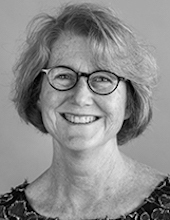 Dornith Doherty
University Distinguished Research Professor, Studio Art: Photography
Department of Studio Art
940-565-4834
Dornith.Doherty@unt.edu
Art Building, Room 345K
Areas of Expertise: Contemporary photography; art and science; digital imaging; large format photography; analog photography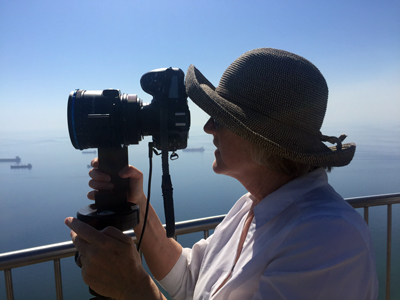 A 2012 Guggenheim Foundation Fellow, Dornith Doherty was born in Houston, Texas, and received a B.A. cum laude from Rice University, Houston, and the M.F.A. in Photography from Yale University, New Haven, Conn. She has been a member of the faculty of the University of North Texas since 1996. In addition to the Guggenheim Fellowship, she is also a Fulbright Foundation Fellow. She has received grants from the Japan Foundation, the U.S. Department of the Interior, and the Indiana Arts Commission.
Doherty's work has been featured in exhibitions in the Tucson Museum of Art, the Museum of Photography, Rafaela, Argentina, the Museum Belvédère, the Netherlands, the New Mexico Museum of Art, the Bluecoat, Liverpool, England the Centro de Fotografía Isla de Tenerife, Spain and the Encuentros Abiertos Photography Biennial in Buenos Aires, Argentina. Her work is in numerous permanent collections.
Doherty's work has been featured in the New Yorker Photobooth photography blog, American Way magazine, Smith Journal, Feature Shoot, SHFT, Oxford American Journal, SPOT, Fraction magazine, and Raw File.
Recent lectures include TEDx Monterey, 2013; keynote address at the National Photography Symposium, Liverpool, England, 2011; and the Honored Educator Lecture, Society for Photographic Education South Central Conference, 2012.
In the news
Feb. 26, 2023: Artist Dornith Doherty and Renowned Researchers Come Together
Feb. 23, 2023: The Past, Present, and Future of Ferns with Dornith Doherty
Dishman Art Museum Permanent Collection Highlight

Through February 2022: Professor Dornith Doherty, Studio Art: Photography, is one of seven contemporary artists featured in the Smithsonian National Museum of Natural History exhibition, "Unsettled Nature: Artists Reflect on the Age of Humans." As humans shape the world in ways big and small, intentional and unintentional, visible and invisible, the artists in this exhibition challenge viewers to think about the changes we make to our planet.
Feb. 11, 2020: The Unexpected Elegance of Apocalyptic Seed Vaults, In Photos, Atlas Obscura by Jessica Leigh Hester