Stephen Zhang
Assistant Professor, Communication Design
Department of Design
940-565-3621
Stephen.Zhang@unt.edu
Art Building, Room 345J
Website: Stephen Zhang Art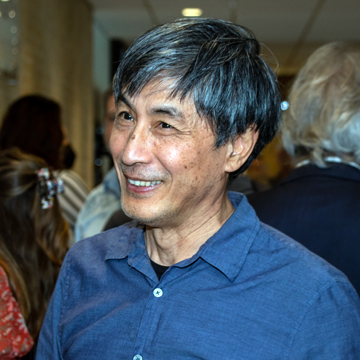 Stephen Zhang is an accomplished water media artist and design educator passionate about creating large-scale watercolor paintings that showcase his fluid, expressive, and empathetic style. Born in China, he graduated from Luxun Academy of Fine Arts and received his M.F.A. from the University of North Texas.
Stephen's artwork has received widespread recognition nationally and internationally, with awards and featured in numerous prestigious exhibitions and publications such as the Signature American Watermedia International Exhibition, Watercolor USA, American Illustration, Chinese National Art Exhibition, American Art Collector, and International Artist. Private collectors and corporations have sought Stephen's artwork, and his paintings have been exhibited at the US Embassy in Equatorial Guinea.
Stephen's work has captivated audiences worldwide with a unique blend of artistic traditions from both the East and West.
Artist's Statement
In my artistic practice, I strive to capture not only the external appearance of my subjects but also their internal spirit and the stories they represent. My figurative paintings are a process of character exploration and emotional study, with each brushstroke contributing to the narrative and emotional depth of the work. My goal is to create work that not only pleases the eye, but also engages the mind and touches the viewer's emotions. I have a special connection to watercolor as a medium, as it enables me to bridge Eastern and Western artistic traditions. I appreciate the contradictions inherent in the medium, such as complexity and simplicity, control and letting go, and the permanent and the temporary. As I paint, I start with something that moves me, allowing the piece to find its path through unexpected discovery, non-linear evolution, and impromptu happenings.