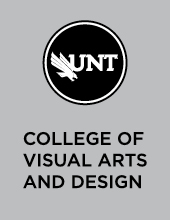 Jennifer Way
Professor, Art History
Department of Art History
940-565-4777
Jennifer.Way@unt.edu
Art Building, Room 312
I am an art historian who specializes in modern and contemporary art, emphasizing social meanings and uses that people make of art, fabrication activities, craft, design, and exhibitions. My research engages historical and contemporary theory and methods with objects, photographs, and archival materials. My recent research projects focus on American craft, art, and design in contexts of conflict.
My current book project, Craft, wellness, and healing in contexts of war (under contract with Routledge, Research in Art History Series) examines craft deployed as a therapeutic modality and aesthetics of care for Americans coping, healing, and rehabilitating from traumas and injuries of war, including COVID-19. Research is supported by a Center for Craft Research Fund Project Grant.
My previous book, Politics of Vietnamese Craft: American Diplomacy and Domestication, explores how Americans appropriated a foreign art form in programs that intersected diplomatic agendas with domestic life and linked the United States and South Vietnam on questions of belonging in the Free World from about 1955 to 1961.
I have also published on the work of British, Irish, and American artists active since 1945 and about art and technology with emphasis on gender. My research has been supported by Trinity College, Dublin (Fulbright); Clinton Institute for American Studies, University College Dublin; National Gallery of Modern Art, Edinburgh; Institute of International Visual Arts, London; Smithsonian National American Art Museum (Terra Foundation Senior Fellowship); Lemelson Center for Study of Invention and Innovation, Smithsonian National Museum of American History, Washington, D.C.; the Newberry Library, Chicago, and the Center for Crafts, Asheville.
I have a wide range of teaching interests. Among the course topics I've taught in relation to my research projects are the visual culture of refugees and migrants, art and suffering, the politics of belonging, objects of diplomacy, race and American art since 1945, cultural heritage and memory, politics of exhibitions, artists as citizens, critical histories of craft and art history, critical disability studies and art, and healing and art. I am interested in methodologies of art history and I teach required courses on that topic.
I originated the Art History Department's 4+1 BA/MA degree track that mentors high-achieving undergraduate art history majors to begin their program of graduate art history studies in their senior year. I develop collaborative, interdisciplinary teaching projects in partnership with members of my college and university, and with the greater Dallas Fort Worth community and organizations located outside the region. Selected examples include the public interview series, Conversations: Art, Politics & North Texas; the symposium, Leadership Perspectives on Technology and Art; student teaching for the Virtual Senior Center, NYC; and Collections Cultures and Collaborations, an eleven-year student-research, collections-based project collaborating with local museums and collecting organizations.
I serve in university leadership roles promoting diversity and gender equity, graduate studies, the faculty voice in policy, and the accessibility of information in the workplace environment. Working across the university, I developed a cohort group to report on the status of women faculty.
I have overseen merit, promotion, and tenure processes for the college and program and mentored numerous probationary faculty through tenure. I served as program coordinator for art history, chaired academic search committees, and supervised college academic, gallery, and ad hoc policy and grievance committees, among others.
Craft has seen a surge during the pandemic, but turning to art amid turmoil is not new says UNT art historian — a Q & A with Dr. Way
Aug. 4, 2020 — Arts and crafts have seen a surge in popularity this year as the pandemic has forced many to spend more time at home.
For some, the hands-on activities are a way to pass the time in isolation or a form of self-care to practice mindfulness. Others have used their creative talents to sew masks and make personal protective equipment for workers on the frontlines or spread messages of goodwill and hope in their communities.
Turning to craft in a time of turmoil is not unprecedented, according to art historian Jennifer Way, a professor in the College of Visual Arts and Design at the University of North Texas. People have used craft as a means for therapy and wellness, cultural heritage, and political activism in periods of conflict throughout history.
Way researches the social meanings and uses people make of art, including visual art, craft, design, material culture and exhibitions in the 20th and 21st centuries. She's especially been interested in the influence craft has in wartime.
In her 2019 book, "The Politics of Vietnamese Craft: American Diplomacy and Domestication," she explores the political significance of craft, design and visual culture for American diplomacy with Vietnam during the mid-20th century. Her forthcoming book will look at why and how Americans have made craft for therapeutic purposes during World War I, World War II, the Global War on Terror and COVID-19 pandemic, which many consider a type of war.
Way discusses her study of craft throughout different time periods and what trends we are seeing in the current pandemic and social climate.
How do you define craft? How is it different than other art forms?
I define craft, as I would decorative arts, sculpture or painting, by trying to understand how discourses or sets of meanings that are specific to a time, place and social group constitute what counts as its forms and practices. For many Americans craft is a cultural form that emerged in the U.S. during the 19th century as a hand-based fabrication valued especially for its differences from machine-made goods. Before then, craft comprised the creation, materials, histories and uses of many objects of everyday life.
What inspired you to study craft and its social/cultural meanings?
As an art historian, I work on questions about how art is used and becomes meaningful in various contexts occurring from about 1900 to the present. For example, in my previous book, I explored the political significance of craft, design and visual culture for American diplomacy with Vietnam during the mid-20th century. Working on that project made me realize that we lack a sustained discussion about America's steady creation of craft in times of war. With some exceptions, I think we focus on culture during times of peace and avoid understanding its relationships with conflict. Additionally, a history of craft, or a history of art that incorporates craft using humanities methodologies is still in its infancy, so there is a lot of research concerning craft that is waiting to be done.
Why do you think people turn to making craft in times of war specifically?
Since WWI, craft has connected to war in many ways. The federal government along with national non-governmental organizations engaged in therapeutic craft for troops and veterans, as did social institutions like medicine and education. Community organizations, families and individuals made craft during times of war to:
occupy the mind or body
furnish a witness
practice cultural heritage or remember or safeguard one's culture
communicate, belong and serve
offer therapy and wellness for mind and body
express an inner self
materialize and work through trauma
foster skills for post-war employment
focus grieving and commemoration
facilitate political activism
Although craft forms or techniques might repeat through wartime history, those who practiced them, how, when and where they practiced, and what significance the practice and completed craft forms had in relation to war, differed from war to war. This happens because things change, such as ideas about what counts as craft, and expectations about why making craft matters. Additionally, therapeutically, craft associates with new objectives and their concepts about self, mind, body and embodiment. Since about 1917, when the U.S. entered WWI, people have made craft to re-train the body and mind; model good citizenship; express an inner, emotive self; cope and de-stress from trauma; reconnect to the self through attention; maintain alertness and engage with creativity to experience time in a particular way.
Are there certain types of crafts that were common in different periods?
Favored crafts during WWI included basketry, weaving, jewelry and metalsmithing, and furniture making. In addition to facilitating coping and rehabilitation, especially to enable men to live economically productive lives, making craft enabled social belonging in discourses of race and citizenship.
During WWII, crafts shifted to more plastic materials (and their combinations) that facilitated fluid, abstract forms. The War Department and the Armed Services formalized opportunities for troops to make handicrafts. Major cultural institutions offered instruction, and they published and exhibited the results. Making craft was recognized as a way to facilitate mind and body connections. Renowned designers developed courses using craft in rehabilitation and occupational therapy and organized national craft projects to support troops.
The embrace of machine technology for precision and replication and an interest in re-using materials developed through the end of the 20th century. From Sept. 11, 2001, through 2014, American involvement in the Global War on Terror saw American troops fighting in Iraq, Afghanistan, Syria, Pakistan, Northern Africa, the Philippines, Yemen and Libya. As craftivist events and objects levied political protests in civic spaces, making craft also fostered social connections. Institutionally, making craft comprised one strand of a larger wellness and restorative practice characterized as art therapy, creative arts and creativity. Electronic and in-person opportunities were created to allow more people the opportunity to participate in making craft and to convey the significance of craft artifacts aimed to foster social belonging, self-improvement and resiliency for troops, veterans, community groups and families. These opportunities promoted diversity and encouraged cultural enrichment and opportunities to focus as well as divert attention. Craft objects provided people a way to grieve and remember.
People have related our current pandemic as a kind of "war." What craft trends have we seen in our current pandemic?
I am studying COVID-19 because American government officials, states and social institutions characterize it as a war to which everyone is subject, and social media platforms and the mass media are linking making craft to this war.
Some American artists and art museums have responded by using social media and art world marketing to promote making craft as a key element of community art projects to establish virtual connectedness during physical isolation. Meanwhile, national news media and social organizations encourage Americans to manage personal, virus-related stress by making craft to practice mindfulness and self-care and, somewhat contrastingly, to connect to the outside world.
There are racial and socioeconomic aspects to creating crafts during the COVID-19 pandemic, such as available funds, free time and personal experience. Making craft also expresses social justice and highlights critical disability issues. Craft has emerged as a social practice art that illuminates inequities in health and wellness as civil rights.
Can you tell us more about your upcoming book, "Deploying Craft: Crafting Wellness and Healing in Contexts of War?"
Craft might seem to be an innocuous, marginal artifact of everyday life in the modern era and beyond. Yet, it has been a part of civil and foreign wars, cold wars and police and military actions. Craft has found a place with troops, on home fronts and in internment camps, prisons, sites of rehabilitation and spaces of memorialization. Its associations with war complicate our ideas about distinctions between home fronts and private space and spaces of conflict, gender and wartime and times of peace. It questions why we value making things and the ways our embodied selves participate in making things.
I am looking at why and how  Americans made craft for therapeutic purposes comprising wellness, coping and rehabilitation from trauma and injury in relation to WWI, WWII, the Global War on Terror and COVID-19.  I am also interested in the ways that making craft for these purposes related to art world ideas about craft. This point is very interesting because making craft as part of war-related coping and healing has more to do with the effect of trauma and injury on the craftmaker than craft in the art world that might instead emphasize the beauty and the completed object. Now, larger questions about what histories we prioritize in the history of craft and art, emerge. For example, alongside the development of craft for utilitarian purposes, and as a means to integrate beauty into everyday life, and serve as a fine arts studio practice, there also is this additional thread of craft and care. As part of the history of craft, craft's aesthetic of care connects it to other types of art-based practices involved in the experience and quality of everyday life, on issues ranging from health to social justice. Yet, to date, our histories of art and craft do not really address this. In my project, I aim to flesh out the historical record to highlight these themes. To do so, instead of using a customary social science approach to study art in relation to therapy that typically emphasizes quantitative methods and marginalizes craft, I use a humanities-based, interdisciplinary approach that draws from craft history, art history, material culture studies of war and histories of therapy, trauma studies and disability studies.