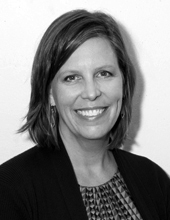 Jeannine Vail
Assistant Professor, Interior Design
Department of Design
940-565-3680
Jeannine.Vail@unt.edu
Art Building, Room 262A
Jeannine Vail has served as an architect, designer, and project manager for the past 20 years in both the public and private sectors, working with a diversity of people and across multiple disciplines to create sustainable building designs and foster transdisciplinary collaborations, solving design problems through creativity, critical thinking, and communication.
In her role as a collaborative professional, mentor and educator, Jeannine is committed to design-education excellence through bridging the academic realm and the professional sphere: educating students through her conviction that design is integral to every aspect of the built environment, and that design brings people with diverse experiences together to generate new and compelling ideas.
Fueled with the insight that interior designers have a direct influence in creating this physical environment, and understanding how a space incorporates the use of multiple senses to potentially enhance it and influence people's interactional behavior with it, Jeannine has concentrated on her research interest, asking: what role can Multisensory Design, as it is applied to the physical setting, be utilized to improve the learning environment for students, particularly those with dyslexia?
The objective of this research is to identify and determine both the multisensory design elements and their application, which would result in an enhanced educational experience for students in the neuro-diverse learning environment. By exploring the application of various stimuli – visual, auditory, tactile, and kinesthetic – in conjunction with a classroom environment, a goal of positively contributing to an equitable learning environment for children with a learning disability is established.
Vail holds a Master of Architecture degree from the University of Texas at Arlington, Texas, and a B.S. in advertising from the University of Kansas, Lawrence, Kan. She is an accredited professional in Leadership in Energy and Environmental Design and was board certified by the Texas Board of Architectural Examiners for many years. She is a member of the National Council of Architectural Registration Boards. Before turning to full-time teaching, Vail was a senior project architect for the UNT System for more than eight years coordinating and overseeing the design and construction of projects, managing the programming-through-construction phases of projects ranging from $1 million renovations to $125 million ground-up construction including the UNT University Union, UNT Art Building and the 700-seat campus dining hall.