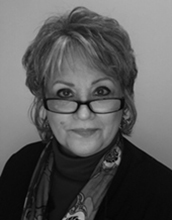 Monica O. Scott
Director
CVAD Multiplatform Marketing
Office of the Dean
940-369-5249
Monica.Scott@unt.edu
Art Building, Room 270D
Do you have news to share? As the CVAD liaison to the UNT Division of University Branding and Strategic Communication, please get in touch with Monica to help bring local, regional or national attention to your news.
Questions? Do you have a question about a CVAD website, social media account, how to submit your news or request to have your message on the Art Building digital signs? Please contact Monica.
The CVAD Marketing Office aims to develop brand-appropriate visual material for public dissemination. We provide services such as website updates, advertising, social media, photography and other marketing materials. Through our ticketing system, CVAD faculty and staff can request updates and materials accordingly. We also provide current lockup, UNT System compliance and branding support via the other resources we have provided below.
In addition to messaging support, you can use our services to help develop communication plans, print and web marketing material and other projects as they arise. We will partner with you to develop a marketing program that supports your needs that is coordinated with the overall university and college goals.
About the Marketing Office: The Marketing Office presents the face of the College of Visual Arts and Design, defining and managing the brand and coordinating and producing multiplatform materials to create an overarching image that well represents the college and UNT. Functions of the office include news curation, monitoring and managing website and social media publications, producing marketing and promotional materials, producing internal communications, serving as the media relations liaison to the University Branding and Strategic Communication office, gathering and analyzing website and social media data, and managing digital signage in the Art Building. Marketing is typically responsible for selecting and managing the employees, agencies and vendors who produce marketing materials and provide marketing support. These may include ad agencies, print vendors, PR or web specialists, etc. The Marketing function is supervised by the Senior Associate Dean for Administrative Affairs.
About: Monica Scott holds a B.A. cum laude in mass communication with a concentration in public relations from Abilene Christian University, Abilene, Texas. She studied at Texas Woman's University for an M.B.A. in marketing and is an honor graduate from the U.S. Defense Information School, Fort George G. Meade, Md. She is a veteran of the U.S. Air Force enlisted and officer corps and, as a regular officer, was twice awarded the U.S. Meritorious Service Medal as a captain. The MSM is presented to members of the U.S. Armed Forces for outstanding achievement and distinguished service to the U.S. Scott served as a U.S. Air Force protocol officer and public affairs officer in the Strategic Air Command. She has worked in higher education marketing and communications since 1996.
Key Marketing Links
Share News portal | CVAD Home Website | CVAD News and Views | CVAD Galleries | Onstead Institute | UNT CVAD's Texas Fashion Collection
UNTCVAD Instagram | UNTCVAD Facebook | UNTCVAD YouTube | Sign up for Friends of CVAD eNewsletter | Alumni Update Form
Find CVAD with these hashtags: #UNTCVAD #CVAD2023 #CVAD2024 #CVAD2025 #CVAD2026 #CVAD2027 #CVADproud #CVADalum