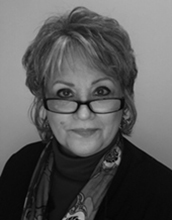 Monica Scott
Director
CVAD Multiplatform Marketing
Office of the Dean
940-369-5249
Monica.Scott@unt.edu
Art Building, Room 270D
Do you have news to share? As the CVAD liaison to the UNT Division of University Branding and Strategic Communication, please contact Monica to help bring local, regional or national attention to your news.
Questions? Do you have a question about a CVAD website, social media account, how to submit your news or request to have your message on the Art Building digital signs? Please contact Monica.
The CVAD Marketing Office's mission is to develop brand-appropriate visual material for public dissemination. We provide services such as website updates, advertising, social media, photography and other marketing materials. Through our ticketing system, CVAD faculty and staff can request updates and materials accordingly. We also provide current lockup, UNT System compliance and branding support via the other resources we have provided below.
In addition to messaging support, you can use our services to help develop communication plans, print and web marketing material and other projects as they arise. We will partner with you to develop a marketing program that supports your needs that is coordinated with the overall university and college goals.
Key Marketing Links
Share News portal | CVAD Home Website | CVAD News and Views | CVAD Galleries | Onstead Institute | UNT CVAD's Texas Fashion Collection
UNTCVAD Instagram | UNTCVAD Facebook | UNTCVAD YouTube | Sign up for Friends of CVAD eNewsletter | Alumni Update Form
Popular CVAD hashtags: #UNTCVAD #CVAD2023 #CVAD2024 #CVAD2025 #CVAD2026