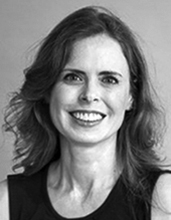 Lari Gibbons
Professor, Studio Art: Printmaking
Department of Studio Art
940-565-4598
Lari.Gibbons@unt.edu
Art Building, Room 204
Lari Gibbons directs the Print Research Institute of North Texas, P.R.I.N.T. Press, and teaches all levels of undergraduate and graduate printmaking, including etching, relief, and monotype, as well as professional internships, M.F.A. creative projects and special topics.
Areas of Expertise: Intaglio, letterpress, monotype, relief, photopolymers, and post-digital applications such as CNC routing and laser cutting
Lari Gibbons was raised in cities worldwide, including Chicago; Leicester, England; and Aguascalientes City, Aguascalientes, Mexico. She received a B.A. in Art History from Grinnell College, Grinnell, Iowa, and an M.F.A. in printmaking from the University of Nebraska-Lincoln, Lincoln, Neb.
Her professional and studio work encompasses independent and collaborative projects exploring ideas from ecology, environmental philosophy and natural history. She has received numerous grants and awards, and her work has been collected and exhibited nationally and internationally. She has been an artist-in-residence at Anchor Graphics, Pilot Point, Texas; Banff Centre, Banff, Alberta, Canada; and Penland School of Crafts, Bakersville, N.C., among other renowned institutions. She served as editor of the Mid America Print Council Journal from 2010 to 2013.