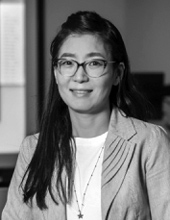 Hae Jin Gam
Coordinator, Undergraduate Program — Fashion Design
Associate Professor, Fashion Design
Department of Design
940-565-3621
HaeJin.Gam@unt.edu
Art Building, Room 249
About Dr. Gam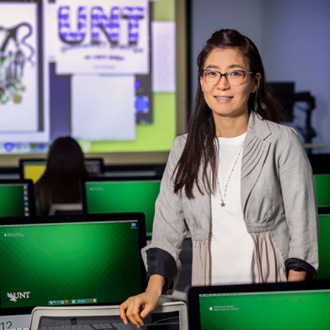 Gam is an educator, researcher, author and designer in fashion. She earned a Ph.D. in human environmental sciences from Oklahoma State University, Stillwater, Okla., an M.S. in clothing and textiles from Chung-Ang University, and a B.S. in computer sciences from Seoul Women's University, Seoul, South Korea.
All of her scholarly activities are aligned with her passion for sustainability development, teaching and creative works. She developed her research expertise in four main areas: 1) sustainability development in the apparel and textile industry, 2) consumers' eco-friendly purchasing behavior, 3) creative and functional apparel product development, and 4) the scholarship of teaching and learning.
Gam has served as an associate editor for the Family and Consumer Sciences Journal and an editorial board member for the Clothing and Textile Research Journal. Additionally, she is a member of the International Textile and Apparel Associations, Costume Society of America, and the American Association of Family and Consumer Sciences.
She has more than five years of experience working in the apparel industry in South Korea as a fashion designer and completed the Stoll GmbH computer-aided knitting programming courses based in Reutlingen, Germany. Before joining UNT in 2018, she taught for 11 years at Illinois State University, Normal, Ill.
In the News
March 31, 2023: The Future of Fashion