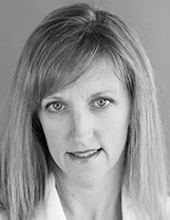 Kelly Donahue-Wallace
Professor, Art History
Department of Art History
940-565-3529
Kelly.Donahue-Wallace@unt.edu
Art Building, Room 216
Kelly Donahue-Wallace teaches Latin American art, early modern European art, and the history of prints. Her research addresses Spanish and Latin American 18th-century prints. Her areas of expertise include Spanish and Mexican 18th-century prints, Spanish colonial art, and art history pedagogy.
Kelly Donahue-Wallace received a Ph.D. in art history from the University of New Mexico, Albuquerque, N.M., in 2000 and came immediately to UNT. She is currently a professor of art history in the CVAD Department of Art History and founding coordinator of the Interdisciplinary Art and Design Studies Program. Donahue-Wallace teaches undergraduate- and graduate-level courses in Latin American art, the history of prints, and early modern European art. She is also the author of the department's award-winning online courses Art and Business, the award-winning Art Appreciation for Non-Majors and the award-winning Art History Survey I.
Donahue-Wallace's research addresses the history of prints in 18th-century Spain and Mexico and the function of prints in the colonial context. She is the author of "Jeronimo Antonio Gil and the Spirit of the Spanish Enlightenment," University of New Mexico Press, 2016, and "Art and Architecture of Viceregal Latin America 1521-1821," University of New Mexico Press, 2008 and co-editor of "Teaching Art History with New Technologies: Reflections and Case Studies," Cambridge Scholars, 2008. Donahue-Wallace also has published in the journals Print Quarterly, The Americas, Colonial Latin American Review, Mexican Studies/Estudios Mexicanos, Tiempos de América, Spain; Anales del Instituto de Investigaciones Estéticas, Mexico and Aurora. Donahue-Wallace has received a research fellowship from Spain's Program for Cultural Cooperation, a Humanities Texas grant, a Fulbright-García Robles Fellowship, the Bernardo Mendel Visiting Faculty Fellowship from Indiana University, a Telecommunications Infrastructure grant, and many UNT faculty grants.
By Dr. Donahue-Wallace
2023: "Living with Art," 13th edition, co-authored with Mark Getlein
2021: Localizando a la red de grabadores novohispanos. Tras los pasos de Ignacio García de las Prietas.