UNiTed and Supporting Those in Need
The rapid changes in our students' academic experiences have forced the university to adjust in ways we could never have anticipated. Now, more than ever, standing united and supporting those in need is vitally important. We understand that this is an unsettling time for everyone, and we sincerely thank you for your desire to help our emerging artists, designers, scholars, and the university.
We appreciate your dedication and commitment to our students!
Earning a degree from UNT, a Tier One research university, can be life-changing! At the College of Visual Arts and Design, we are passionate about partnering with alums and friends to make education attainable and exceptional for our students. As a leading research university renowned nationally and internationally, UNT is recognized for its scholarship in all fields — from fine arts to technology, humanities to life sciences, and music to entrepreneurship. The College of Visual Arts and Design is committed to creating and advancing innovative research, art, design and scholarship. UNT's official Carnegie classification is an R1 Doctoral University with the highest research activity, Carnegie's top classification for research universities.
When you give to UNT, you support the unique experiences that help our students soar. Thank you for investing in our future and making a difference in CVAD for the creative leaders of tomorrow.
Ways to Give
We have identified two funds that best serve the College of Visual Arts and Design during this time of need. With various giving options, you can support these efforts by making a one-time or recurring gift.
The Dean's Excellence Fund
The Dean's Excellence Fund provides immediate, essential support to our students. This fund serves as a vital resource to help our students and campus respond to opportunities and challenges as they occur. When you support the Dean's Excellence Fund, you support the college's strategic vision by allowing the dean to have flexibility in directing resources to the college's priorities during this difficult time.
Which program would you like to support?
To make your support of students a reality, please email Felicia Lewis, senior director for development and fundraising.
The College of Visual Arts and Design Scholarship Fund
More than 75 percent of UNT students qualify for financial aid yearly. During these times of uncertainty, the College of Visual Arts and Design Scholarship Fund makes a difference in whether our students can continue pursuing higher education. Scholarships will genuinely make a significant impact on the lives of our students and their families. See the list of students who benefitted from the generosity of our donors: 2022-23 Continuing Student Scholarship Awards.
Specify the scholarship or area your gift will support!
Other Ways to Give
Annual Giving
When you give to the college annually, you make a difference in the lives of students, faculty, and staff who study, teach, and work to strengthen the college. These acts of generosity help ensure that a UNT education remains affordable and within reach for our deserving students.
Visit the Annual Recurring Gift to CVAD web page available through the Division of University Advancement.
Matching Gifts
Many employers sponsor matching gift programs and will match their employee's charitable contributions. To make your gift go even further, find out if your company has a matching gift policy by searching for your employer's name.
Learn more on the Matching Gifts web page.
If your company is eligible, request a matching gift form from your employer and send it completed and signed with your gift. We will take care of the rest.
Estate and Planned Gifts
Donors who choose to establish planned gifts to benefit the college help secure the future of UNT.
Working with our planned-giving experts, you can make an outright gift or defer your giving through a bequest. You can even take advantage of a charitable gift annuity or other life-income gifts that enable you to establish a legacy now and still provide you with an income during your lifetime.
Learn more about Planned Giving to align your legacy with UNT today!
Questions?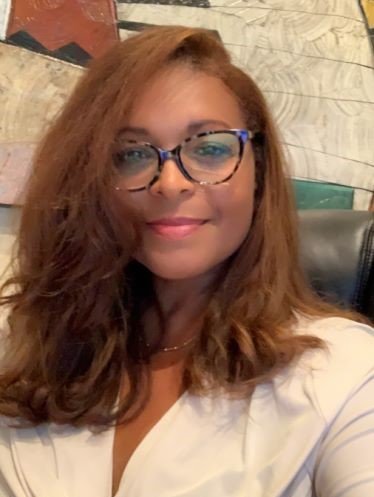 Please get in touch with Felicia Lewis, senior director of development and fundraising, at 940-369-8042.
University of North Texas
University Advancement
1155 Union Circle #311250
Denton, TX 76203-5017
Thank you for your dedication and commitment to our students!
---
The Largesse of Many Donors Made CVAD's Transformation Possible | Advancement Board
In October 2019, the University of North Texas College of Visual Arts and Design celebrated its expanded and renovated $70 million state-of-the-art facilities, thanks partly to dedicated donors who supported this visionary project.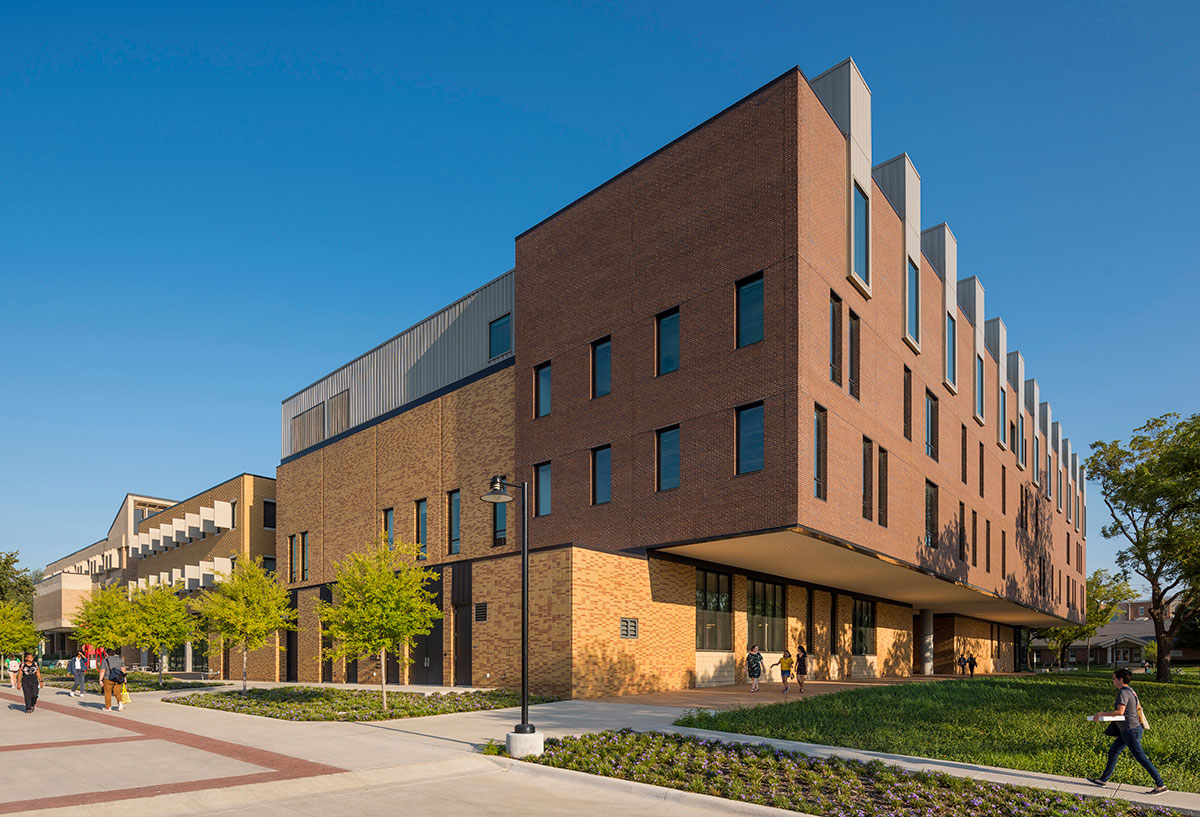 The 238,000-square-foot, four-story, open-concept building features named spaces that honor the friends of UNT who are leaving a lasting legacy in the College of Visual Arts and Design.
Cora Stafford Gallery
D. Jack and Gail C. Davis Conference Room
Gloria and Bruzzy Westheimer Texas Fashion Collection Research Gallery
Milnes Advising Center
Nancy B. and Jake L. Hamon Auditorium
Jo Ann (Jody) & Dr. Charles O. Onstead Institute for Education in the Visual Arts & Design
Paul Voertman Gallery
Ray and Georgia Gough Design Research Space
Samson Family Critique Space
Susan J. Gabbard Art Education Classroom
Our donors stepped up in a big way on this project; their generosity helped transform CVAD's artistic initiatives into a world-class space where UNT students and faculty will thrive for years.
CVAD facilities seamlessly marry new construction to the existing building, allowing almost all of the college's award-winning programs to be housed in the same space. Now one of the world's most technologically advanced art facilities, CVAD's new home enables UNT's community of artists, designers and scholars to develop and grow into the creative leaders of tomorrow.
The building's fabrication labs foster innovation with 3D modeling and printing capabilities, multi-axis routers and digitized textiles equipment. And the New Media Art program — a discipline that combines new technology with traditional art forms — now has access to a digital studio adjacent to a full-scale photography studio.
The courtyard, sky bridges and floor-to-ceiling windows allow passersby a view of UNT's innovative creativity, and visitors who come inside will be treated to galleries featuring a wide variety of works by renowned, emerging and student artists.
UNT's community of artists and scholars is incredibly grateful for the donors who collaborated with us to provide critical support for program initiatives benefitting from this one-of-a-kind space. The building's design is intended to encourage curiosity, and it is hoped the community always will feel invited to see the work this project has made possible.